A neat feature we have available to our customers are payment restrictions on different customer types. Let's take a look how we can configure these:
Configuring payment methods for customer types
1. Login to the admin area
2. On the left hand side, navigate to Payment Methods under the Configuration menu
3. Expand the payment method you wish to configure by clicking on the name.
4. Select the customer types the payment method should be available to.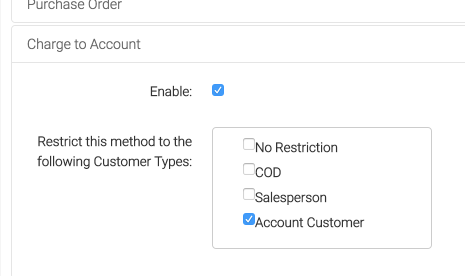 5. If you would like all customer types to see a particular payment restriction, you only need to tick the No Restriction box.
6. Click Save.